No Mow Meadow Mix – Low Maintenace Grass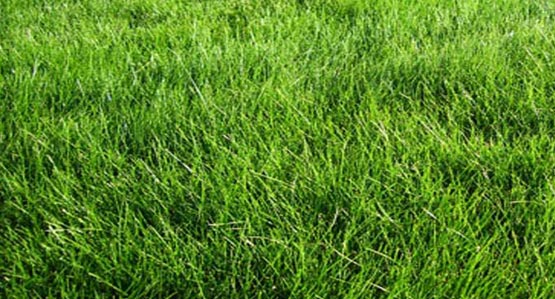 No Mow Meadow Mix Features
Sierra Sod No Mow Meadow Mix is a great option for erosion control on creek banks and areas for low maintenance. It is meadow like grass that works better in shade than Blue Rye and Dwarf Fescue sods. It is not recommended for a manicured looking yard.
Sod Installation Service
Looking for a professional sod installer? Sierra Sod has your team of professional lawn installers can get the job done right – the first time. With Sierra Sod, you'll not only get the highest quality sod, but also expert sod installation services all for an affordable price!
Sod Delivery Services in Northern California
At Sierra Sod, we want to make ordering and installing your new lawn as easy as possible. That's why we also offer sod delivery services in Northern California, Sacramento Valley and the Bay Area. Your sod is freshly cut within 24 hours and delivered in its best condition right to your home, athletic field, or commercial site.  Some sod deliveries may include an increased charge due to difficulty of delivery. Next-Day Delivery Service available for most orders.
Sod Delivery Pricing
Minimum order of 480 sq feet for delivery service.
(excludes deliveries on Sundays)

Cost of deliveries under 960 sq. ft.

Sonoma County – $75
Solano County – $75
Sacramento County – $75
Bay Area – $75
Lake County – $85 under 2000 sq. ft.

Free local sod deliveries for orders over 1000 sq. ft.
Additional Services Available
Installation available on any size job

Fertilizer & Seed available on every order

Dedicated Sales Representative to work with you and your customer

7 days a week to most areas

3 different sod farms to service your customers – Dixon, Sebastopol, and Butte City, California

Morning deliveries on most orders
Additional Information
Roll Size- 24″ wide X 48″ long = 8 sq. ft. Sod Thickness-5/8 to 3/4″ Sod Weight- 45 to 50 pounds per roll. Our sod is harvested in eight square foot rolls, which are lighter and easier to install. We also have the ability to harvest and install 30″ wide big rolls for large-scale installations.
Measuring & Ordering Sod
To get started now, measure the area of sod lawn needed and subtract areas not to be sodded. Area equals length times width. Whatever is left over is the amount you should order in square feet. It is not wise to cut corners. Give yourself a generous surplus for patching and extras. We have provided calculators below, making it easier to find out exactly how much sod you will need to order to fill your desired area.
Square or Rectangle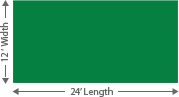 Right Triangle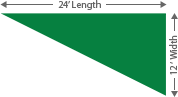 Circle, 1/2 Circle, 1/4 Circle

For Local Orders Over 1000 sq/ft. Call at least 24 hours before you want to lay the sod.
Our sod prices are really down to earth!